6 Destinations You Must Visit in Koh Samui
Bangkok is a dynamic, modern and most dynamic destination in Thailand. However, for those of you who want to take a vacation to Thailand to enjoy a different atmosphere, try coming to Koh Samui.
In Koh Samui there are many 4 star hotels at affordable prices, one of which is the Hotel Samui
because there provides complete facilities that will make a more complete vacation.
Koh Samui is also a tourist attraction from all over the world, besides Bangkok and Phuket.
Although visited by many tourists, Koh Samui still maintains the beauty of its charming beaches.
Here, I would like to share what interesting things you can do during your vacation in the Koh Samui National Marine Park, Thailand.
1. Angthong
Angthong is a group of islands consisting of 42 islands in the Central Gulf Coast of Southern Thailand.
This enchanting sea park can be seen from the limestone mountains surrounded by white sandy beaches, lush mangrove forests, and many hidden waterfalls.
2. Bophut Fishing Village
The fishing village of Bophut is the oldest and most elegant place on the island of Koh Samui.
There you will find wooden houses and shops in ancient Chinese style along the road combined with modern buildings, dive shops, and several boutiques that sell clothes and various trinkets.
3. Namuang Waterfall
Namuang Waterfall also known as "Purple Waterfall" is the most extraordinary place among all waterfalls on Koh Samui Island.
The specialty of Namuang Waterfall lies in its striking purple stone formation which creates a purple color on the water.
Namuang Waterfall is a great place to relax and calm the mind, and of course, take some epic photos.
4. Chaweng Beach
Do you enjoy the sea while basking in the sun? Chaweng Beach is the best place to do it.
Yes, Chaweng Beach is the best beach on Koh Samui Island. This place also offers suitable accommodation options for couples who want to honeymoon, for example Novotel Samui Resort Chaweng Beach Kandaburi.
Usually, every hotel on the Chaweng beach has pubs, clubs and bars, which makes it the best place for people who want to enjoy the night and morning atmosphere.
5. Secret Buddhist Garden
Hidden behind the Koh Samui hill, there is a magical garden filled with a group of unusual sculptures, creating a sacred heavenly feel.
The Secret Buddha Garden is also the most popular destination on Koh Samui.
6. Great Buddha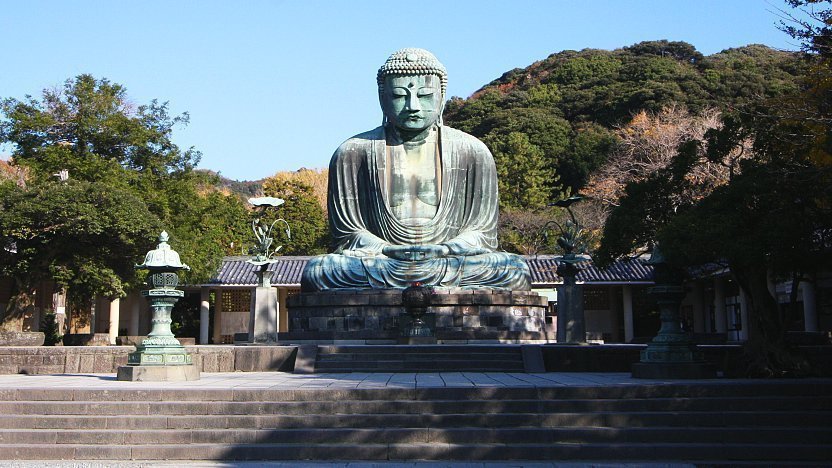 There is a 12-meter-tall golden Buddha statue which is the most famous attraction on Samui.
Located on the north coast of the island, this place is surrounded by several food stalls and small markets.